Nov 7, 2023
Products & Technologies
NEVEON:
One-stop-shop supplier

for heating insulation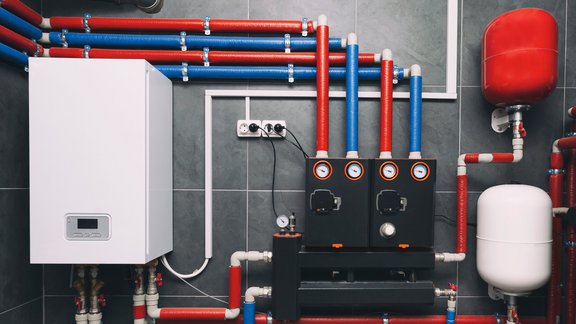 NEVEON's extensive range of heating insulation covers a wide variety of applications in the heating industry. Unlike our competitors, we offer a wide range of solutions to meet individual requirements. At NEVEON, we specialize in making heating systems more efficient and quieter.
With our "one-stop-shop" approach, our customers receive the following necessary heating insulation from a single source: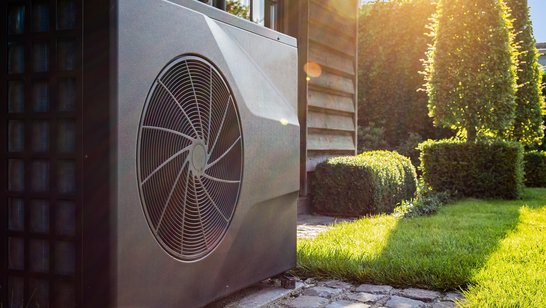 Sound insulation for heat pumps
In the world of insulation, sound insulation plays a crucial role, especially for heat pumps. Our sound insulation solutions are designed to reduce the noise level of heat pumps, creating a quieter environment. By using our sound insulation, the annoying noise is minimized without compromising the performance of the heat pump.
Thermal insulation for buffer tanks (complete solutions in different variants)
Buffer tanks are indispensable components in heating systems that store and distribute heat efficiently. Our thermal insulation for buffer tanks offers comprehensive solutions in various designs. We ensure that the buffer cylinder is optimally insulated to minimize energy loss. Our complete solutions help to increase the efficiency of any heating system.
Vacuum panels for foamed-in domestic hot water tanks
Domestic hot water tanks are a key element in the hot water supply. Our vacuum panels for foamed-in domestic hot water tanks provide outstanding thermal insulation. By using these innovative panels, heat storage is optimized and energy loss is reduced to a minimum. This helps to reduce operating costs and minimize the environmental impact.
Cladding parts (jackets, plastic covers) etc. for foamed-in-place domestic hot water storage tanks
The outer cladding of foamed-in-place domestic hot water tanks is crucial to perfect the thermal insulation. Our cladding components, including jackets and plastic covers, not only offer aesthetic benefits, but also protect against external influences and help to retain heat. The right cladding ensures that domestic hot water storage tanks operate efficiently and reliably.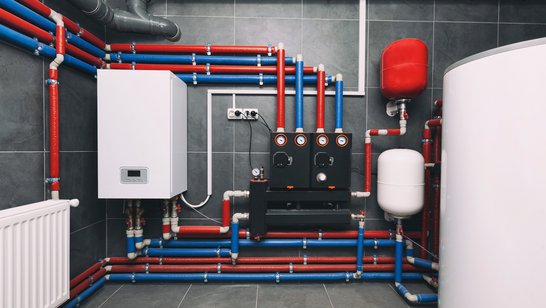 Thermal insulation for boilers
Boilers are the heart of every heating system. Our thermal insulation for boilers helps to keep the heat in the boiler and improve efficiency. This thermal insulation minimizes heat loss, reduces energy consumption and contributes to the longevity of the heating system. NEVEON offers solutions that are specially tailored to the requirements of boilers.
Measurements and computer simulations to evaluate the energy efficiency of hot water storage tanks
Evaluating the energy efficiency of hot water storage tanks is crucial in order to optimize consumption and conserve resources. Our services include measurements and computer simulations that enable our customers to accurately analyze the performance of hot water storage tanks. Based on this data, we can make tailored recommendations to improve energy efficiency so that heating systems can be used more efficiently.
With NEVEON as a one-stop-shop supplier of heating insulation, our customers have the peace of mind that all their efficient and quiet heating requirements are covered. Our wide range of products, from sound insulation to tailor-made solutions for hot water tanks and boilers, make it possible to optimize the energy efficiency of heating systems. Our customers rely on NEVEON to make heating systems more efficient and environmentally friendly.
For questions or to get more information, please contact:
DANIEL SCHERHAMMER
Product Manager Building & Construction
[email protected]