Feb 6, 2023
Products & Technologies
kinea

Safety Solutions and Wearables: Having fun safely on ski slopes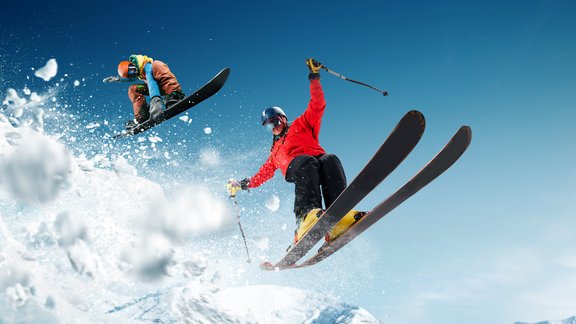 Winter is finally here and many of us long for the feeling of snow under our feet and the rush of the wind in our ears as we whizz down the ski slopes. But besides the fun that winter sports offer, safety should not be forgotten. That's exactly why our kinea product line is committed to supporting the joy of winter sports without neglecting safety.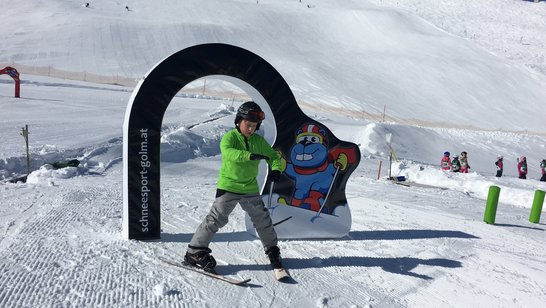 kinea slope stars: safety and adventure in the snowy mountains
Polyurethane foam is a true multi-talent and can have different properties depending on the requirements. Because of this versatility, our foams also score highly in the winter sports sector.
In various applications, our kinea slope stars, which are produced in cooperation with our joint venture partner SINFO, ensure greater safety in mountainous terrain. These protective mattresses are used as padding of vertical posts on ski lifts, snow guns or other artificial or natural obstacles and are especially designed to meet the requirements of winter sports enthusiasts. Our foam solutions provide maximum safety and strong absorption capacity in the event of an impact against an obstacle, they are particularly resistant to weather conditions and are suitable for a wide range of temperatures.
Furthermore, our foam-made figures and seatings are a popular choice for children's ski courses and offer not only fun and adventure, but also additional safety for the little skiers and can be adapted to the needs of each ski school.
Additionally, we offer custom ski slope promotional gateways that can be digitally printed with replaceable banners. These gates can be integrated into any ski slope and offer a unique way to advertise a business or brand. They are easy to assemble, disassemble and store and can be adapted to current advertising campaigns at any time.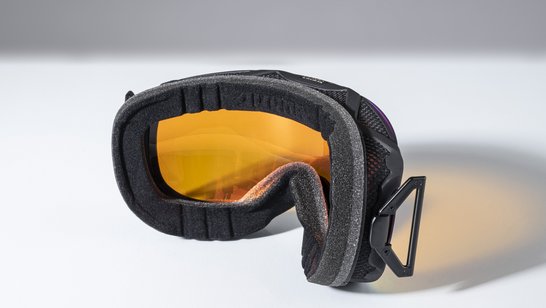 kinea wearables: soft-velvet touch, pleasant wearing comfort, optimal protection
Our kinea wearables are also as much a part of winter sports as powder snow glistening in the sun and perfectly groomed ski slopes. These soft foams with a flocked surface have a convincing delightfully velvety touch and are perfect for use close to the body, such as overlays in ski goggles. Ski goggles are an indispensable piece of equipment for skiing and snowboarding. They protect the eyes from UV rays, wind and cold and ensure a clear view on the slopes.
The foam of ski goggles features the following important functions:
Sealing: the foam acts as a seal, preventing wind and cold from entering the goggles and causing eye strain.
Comfort: the foam makes the goggles comfortable to wear by preventing pressure points and friction.
Fit: The foam helps fit the goggles to the individual face shape, providing better vision and protection.
Moisture absorption: the foam can absorb moisture, preventing the lenses from fogging up.
There are different types of foam that vary in density and breathability. For example, some ski goggles have foam made of open-pored material, which offers more breathability and conforms better to the shape of the face. Other ski goggles have denser foam that offers more protection and impermeability.
Overall, foam is an important component of many ski goggles and contributes significantly to a comfortable fit and optimal protection when practicing alpine winter sports.
For questions or to get more information, please contact:
BJÖRN HAMMEL
Product Manager & IKAM Sports & Leisure Infrastructure
[email protected]