Oct 10, 2022
Products & Technologies
kinea

Shock Pads: fun and games with a green conscience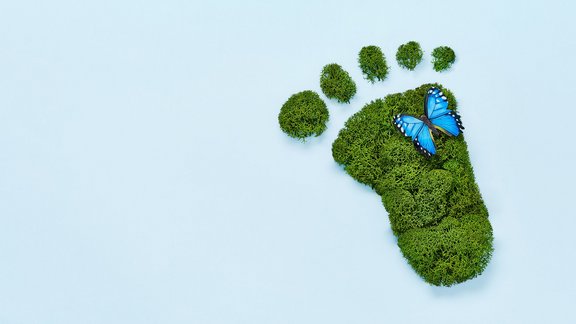 From hockey to rugby and football, kinea.turf shock pads underpin specific, sports-related properties such as excellent ball bounce, while simultaneously protecting athletes from injury and thus enhancing performance and playing enjoyment. Moreover, kinea shock pads not only score on the pitch! For in the kinea.play version they are also employed as fall protection mats in children's playgrounds.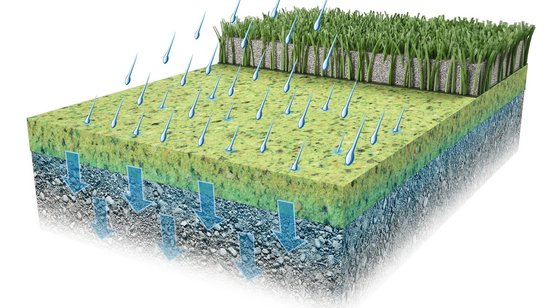 kinea shock pads: safety partners for two to three artificial turf lifetimes
kinea shock pads form a durable, elastic and shock-absorbent layer, which either between the sub-base and artificial turf, or underneath indoor sports floors, is used to protect athletes and increase playing comfort. NEVEON's kinea shock pads have an extremely long service life and retain their properties throughout the entire product life cycle. With their 16-year warranty, kinea shock pads can be used for at least two to three artificial turf lifetimes. Moreover, if for example owing to a switch to a new artificial turf system with altered requirements the shock pads have to be replaced sooner, or when they reach the end of their life span, they can be reused, recycled or recovered.
Fair competition and a fair environmental concept.
We at NEVEON are convinced that the future bears the name "circular economy". This is because if today's generation wishes to leave behind a future worth living in, a transition from a linear to a circular economic system, in which at the end of their life cycle products serve as valuable raw materials and the starting point for new products, is essential. For this reason, we at NEVEON have placed the topic of the circular economy, which already begins with product development, alongside emission reduction at the forefront of its activities.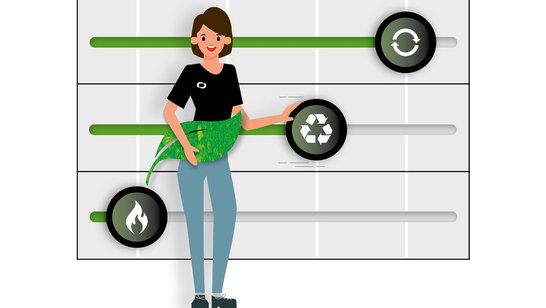 Reuse – Recycle – Recover
Re-Use
In this case, the shock pad is reused in a different setting, e.g. a new sports facility. Reuse has the best environmental balance and comes into play when the product has to be replaced due to changed requirements.
Re-Cycle
Recycling involves the return of the cleaned, end-of-life shock pad to the production process and the related recovery of secondary raw materials or composite foam.

Re-Cover
Thermal recycling is the last possible use of end-of-life products. In this instance, the energy stored in the materials is employed to reduce the consumption of new fuel.