specialist knowledge for a variety of applications
Our Specialties business unit offers a range of products just as colorful and diverse as our world of foam itself. Our vast product range makes us the perfect partner for wherever and whenever foams have the potential to improve a product or application.
Our products are based on foams (PUR, PE, PP, PS, melamine), vacuum panels, PES nonwovens, rubber, and cork. A vast array of cutting technologies, compression methods as well as techniques such as molding, die cutting, profiling, reticulation, coating, and covering processes allow us to give our foams the customer's desired function and form. Our foams are available in a practically limitless range of flame-retardant, antimicrobial, antistatic, electrically conductive, and low-emission versions.
Industry and consumer goods
We are a tier one supplier of sound-absorbing solutions for technical systems as well as agricultural, construction, and industrial machinery. We produce and process foams for the filtration of liquids and gases, as well as special foams containing other materials, from activated carbon through ceramics to various metals. When used in seals, foams prevent moisture and dirt from getting into windows and doors. Specialty foams add safety and comfort to protective clothing, professional and protective footwear, ski goggles, hiking boots, and sportswear.
We produce household sponges ranging from velvety soft to abrasive in texture. Our foams for polishing pads allow for targeted absorption and dispensing of polishing agents, combined with excellent tear resistance.
Foams for sound-absorbing solutions and a wide variety of applications in environmental technology and industry can be found at Eurofoam.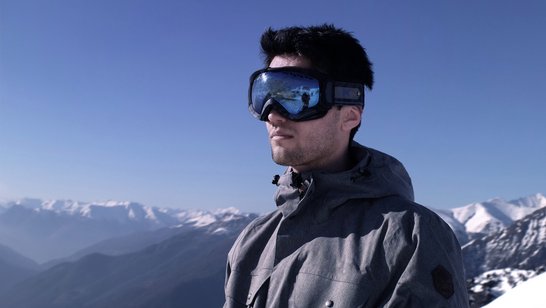 Building and construction
We can meet your energy efficiency and sustainability needs with our thermal and acoustic insulation solutions as well as our heating, ventilation, and air conditioning accessory components. In addition to our outstanding manufacturing expertise in the EPS insulation space, one particular highlight available to our customers is our energy efficiency class A insulation solutions. Built-in temperature sensors are a new patent-pending development. Another service we provide is measuring and simulating heat loss in hot water tanks on behalf of our customers. In addition, our portfolio includes products to protect athletes and children like elastic layers for exercise and playing surfaces, artificial turf and playgrounds, and impact protection for winter sports. Our products for impact sound insulation, door acoustics, and room acoustics systems allow us to reduce noise and enhance the level of comfort in living spaces.
Examples of our applications for foam mats include their use as protective mats for buildings or to secure goods during transport. Our specialty foams in cow mats increase sleep comfort in the cowshed and result in cows producing more milk.
Our specialist for thermal insulation is Greiner Purtec. At Eurofoam you will find foams for protection and sports. Greiner Multifoam offers composite foams, e.g. for cow stall mats.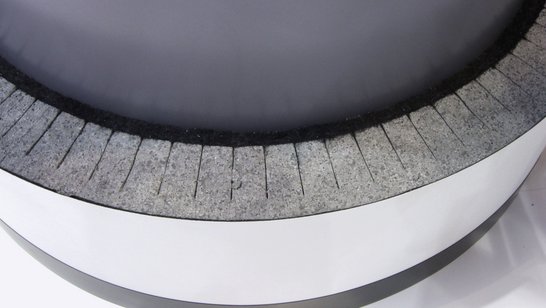 High-quality packaging


for sensitive products
We offer complete packaging solutions, which we work on and implement together with our customers. As a long-term partner of the automotive, medical, and electronics industries, we know the challenges these markets are facing and are always available to provide expert support to our partners when it comes to packaging and logistics.
Our own engineering department develops customized packaging solutions. A passionate team as well as high levels of expertise, experience, and customer focus are our strengths. We are a tier one supplier! From development to mass production, our partners receive the complete package from a single source.
Our packaging portfolio: Safety packaging, reusable packaging, transport packaging, packaging for electrostatic-sensitive devices (ESDs), molded foam containers and trays made from EPP, EPE, EPS, and custom luggage solutions.Having transitioned to a digital load carrier system (Supply Chain Monitoring 4.0), our customers can monitor the movements of their goods with our packaging solutions in real time – all the way to their destination.
High-quality packaging for sensitive products is available from Eurofoam.