Aug 2, 2022
Products & Technologies
kinea shock pads:

for greater protection, performance, and joy in sports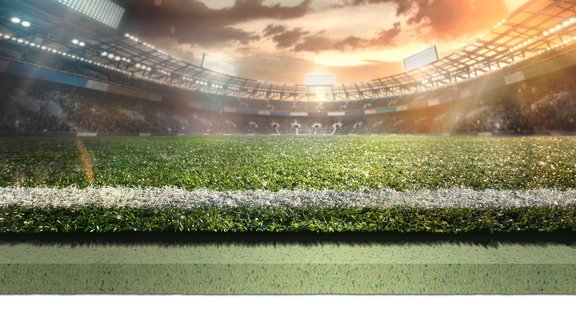 As is often the case in life, it's the inner values that count in sports, too: And that's where we set benchmarks in the sports industry.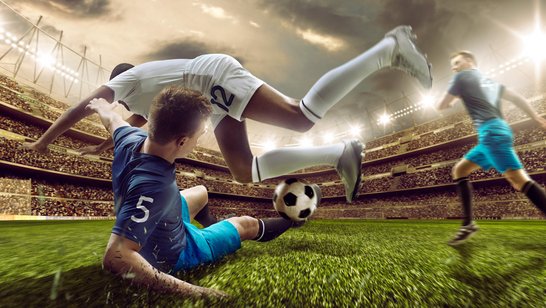 Our kinea.turf.SP is a resilient and elastic cushioning layer that is inserted between the sub-base and artificial turf or underneath indoor playing surfaces to protect players and improve comfort levels. From hockey to rugby to soccer, our kinea.turf.SP.RF ensures excellent ball bounce characteristics and the absorption of disruptive surface vibrations and therefore improves the players' performance and match experience. Moreover kinea.turf.SP.RF is capable of enduring extreme weather and tough playing conditions – and scores points for its top-quality product performance and durability even in these challenging circumstances. An open cell structure and flexible cell walls form the core of the foam. This makes it possible to meet the different standards across the sports industry while providing the same impressive product properties. Whether it is a case of improving the water retention capacity of a hockey pitch or the cooling efficiency of a soccer or rugby field, kinea.turf.SP.RF is the way to go! At the same time, kinea.turf.SP.RF sport shock pads are true team players and can also be used in combination with heating systems to ensure year-round playability.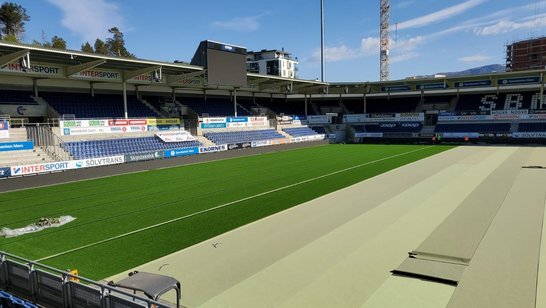 They are incredibly simple to install, too, with the high density of the material allowing it to be rolled out flat and firm over the sub-base. The result is a smooth, level layer, onto which the playing surface can be laid directly. Maintenance costs are minimized, as kinea.turf.SP.RF retains its properties over the entire life cycle of the product.
kinea.play.SF.RF: protection and comfort for junior sports players
Children are curious and eager to explore the world. Every day has new, exciting adventures in store. But with all this energy and inquisitiveness, there is always the chance of a fall. To ensure children's playgrounds, schoolyards, or other open spaces give our little ones adequate protection, NEVEON offers a certified two-layer surfacing system. The kinea.play.SF.RF underlay provides a highly elastic layer made from open-cell polyurethane foam. This is topped by a wear layer made of artificial turf infilled with silica sand. kinea.play.SF.RF is compliant with the DIN EN 1177:2009 standard for impact-attenuating surfacing and is available in two versions.