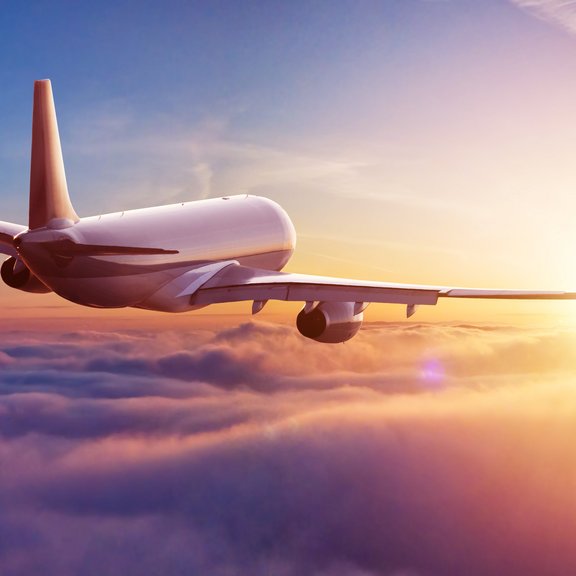 10.06.2022
NEVEON at AIX
Aircraft Interiors Expo

Booth E60. Hall B7
INTELLIGENT COMFORT READY FOR TAKE-OFF
As a manufacturer of aircraft seat cushions and covers, we supply the world's major airlines with our innovative and sustainable aira products. From initial design to prototyping, fire testing and series production, we are a one-stop shop for both original equipment and replacement parts.
At this year's AIX, we proudly present our entire portfolio of technical foam solutions for the .aviation industry. In the area of seating comfort, we are showing our aira lightweight foams, our antibacterial aira foam cushions, and our antibacterial and antiviral fireblockers. Also on display at AIX are aira insulation and acoustic solutions for improved passenger comfort in the aircraft cabin.
EPP and graphite foam: technology expansion in the .aviation portfolio
With our EPP foam and graphite foam cushion samples, we are also presenting two technology extensions to our .aviation portfolio at this year's AIX. Our flame-retardant graphite foam makes it possible to dispense with additional fireblockers in seat cushions; our EPP foam makes seat pans unnecessary. Both innovations thus realize cost benefits and lead to sustainable weight reduction of aircraft seats.
NEVEON Intelligent Seat
A special highlight of this year's AIX is the presentation of the NEVEON Intelligent Seat: This enables the predictive, cost-conscious and sustainable servicing and maintenance of seats. Sensors integrated in the seat cushion continuously check the quality and condition of the seat cushion. The information obtained in this way means that not all seat cushions have to be replaced after a certain period of time, but only those that have reached the end of their life cycle.
Visit NEVEON at AIX Aircraft Interiors Expo. Booth E60 in Hall B7