As NEVEON we take our ecological and social responsibilities seriously and therefore sustainable product design, the establishment of a circular economy and emission reduction all represent key issues. Moreover, we are also attempting to make our world a slighter better place in fields other than our key business areas.
Partnership with
Viva con Agua
Water for All - All for Water!
Viva con Agua is a non-profit oganization and international network that stands up for clean drinking water worldwide. We as NEVEON support the project "Malawi Wash in Schools & Communities" ("Malawi WINS & Co") since May 2021 and thus help to ensure the long-term stable and sustainable water supply for 20,000 people in the district of Dedza / Malawi. Find out more about Viva con Agua.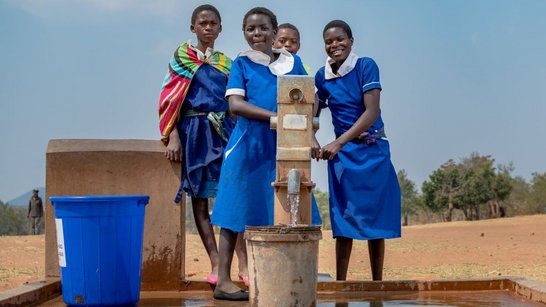 Partnership with
Waste Free Oceans
Waste Free Oceans (WFO) and NEVEON are joining forces to combat pollution of the world's oceans and rivers. Waste Free Oceans (WFO) uses natural resources and collects plastic waste with so-called "Ocean Trash Catchers" - which are fishing boats fitted with fix-mounted, trawl nets that gather up plastic refuse from the surface of the waters. It's great that NEVEON can make a contribution here!
Learn more about Waste Free Oceans