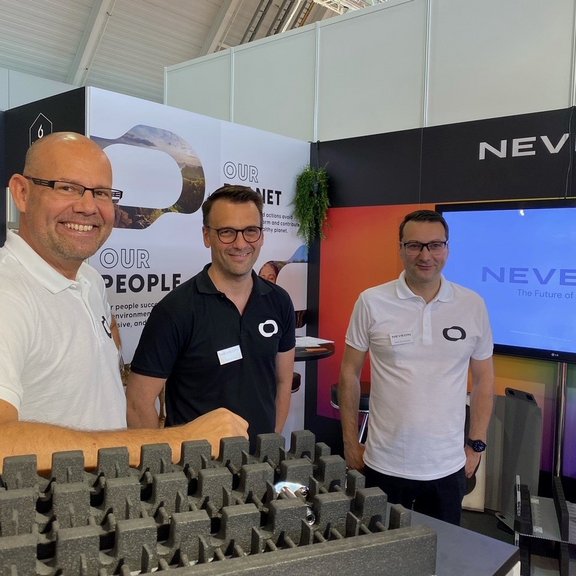 31.05.2022
NEVEON presents

logistics solutions


at LogiMAT
NEVEON at the International Trade Show for Intralogistics Solutions and Process Management
31 May - 2 June 2022, Messe Stuttgart
Hall 4, Booth F35.
For the areas of transport protection, packaging and intralogistics, NEVEON develops individual solutions from more than 120 different PU (polyurethane) and PE (polyethylene) foam qualities (electrically conductive, flame retardant, recycled and many more). At NEVEON, it goes without saying that customers are involved in the entire development process as partners. And the product range is broad: it includes PP plastic sheets in dimpled and hollow-chamber sheet design, which are processed into compartments, trays and containers; solutions in combination with cardboard boxes or EPP/EPE molded foam parts as well as customized case inserts and trays / inserts in a wide variety of material combinations. And all this from a single source!
State-of-the-art processing technologies and the latest production methods guarantee a quality standard that meets the highest demands. Computer programs and simulations of the latest generation are available to optimize the design and development work. In addition, NEVEON has CNC-controlled cutting machines, laminating equipment and automated punching technology.